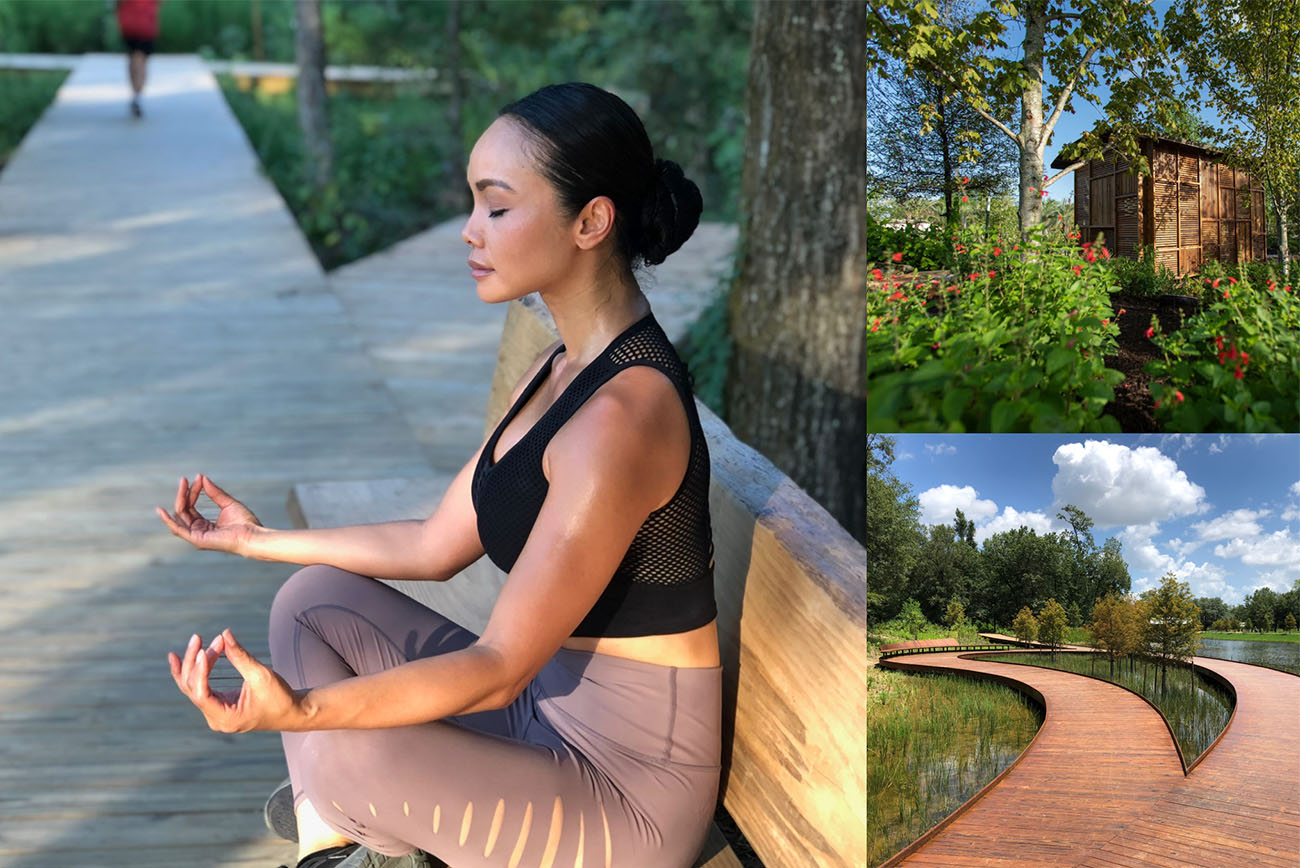 Tucked away in the middle of the Gulf Coast, the Houston Audubon manages over 4,000 acres of habitat dedicated to conservation, education, and leaving a positive environmental impact. We were provided an incredible opportunity to fabricate an elevated walkway for birdwatchers to use as a walkway through High Island Sanctuary. Many challenges accompanied the project, including a swampy landscape, global pandemic, and a strict deadline to avoid interfering with migration patterns. Despite these challenges, our team utilized our deep knowledge and communication to ensure every detail, down to each nut and bolt, contributed to a structurally sound, yet beautiful piece of architecture. The walkway was constructed with weathering steel that will age well over time and maintain its integrity, ensuring the legacy of conservancy and environmental care that will last for many generations.
Who: Houston Audubon Society, Millis Development, SWA
What: Elevated Walking Structure, Seating
Where: High Island | High Island, TX
How: Pre-Construction, Design-Build, Engineering, Fabrication, Installation
Photo Credits: Jonnu Singleton, SWA
The Houston Botanic Garden is a peaceful getaway in the middle of a big city, full of rich plant life and opportunities to learn and relax. Renfrow joined forces with the Houston Botanic Garden to create massive decorative metal entrance gates, filled with intricate designs that pay homage to the natural beauty inside the Garden. Due to the size of the project and detailed design, estimating and planning were required to ensure the gates met the exact specifications set before us. Each flower was hand formed and painted, and traditional metalworking and blacksmithing techniques were used to yield the highest quality results. We are proud to have fabricated one-of-a-kind pieces of metalwork to protect the Garden and complement the beauty inside.
Who: West 8, Nelson Byrd Woltz
What: Metal Gates, Signage, Nature Structures
Where: Houston Botanic Garden | Houston, TX
How: Pre-Construction, Engineering, Fabrication, Installation
Memorial Park Eastern Glades II

Memorial Park, located within the metro area of Houston, is one of the largest urban parks in the country. It's rich history dates all the way back to 1924. Tellepsen entrusted us with many projects within the Park, including custom furniture made of imported Thermory Ash and White Oak woods. Additionally, we were tasked with fabricating items using Corten steel and semi-timber logs from the park, bronze railings, galvanized custom light poles, a curved bench and more. There were several aspects of this project our team will always remember, like the 196 units of trunk lighting we perfectly engineered and installed within four 25-foot tunnels, and the bridge guardrails post bottom connections we installed while sitting in a kayak. We are so proud to have been part of this legendary project!
Who: Nelson Byrd Woltz, Tellepsen, Memorial Park Conservation, Kinder Foundation
What: Lighting, Metalworking, Woodworking
Where: Houston, TX
How: Design Build, Engineering, Fabrication, Installation